We are a game and hobby store located in Northeast Ohio, just outside of Cleveland. We strive to be a casual gaming and hobby center for men and women  of all ages where you can enjoy all manner of CCGs, Role-playing, Miniatures and Board Games.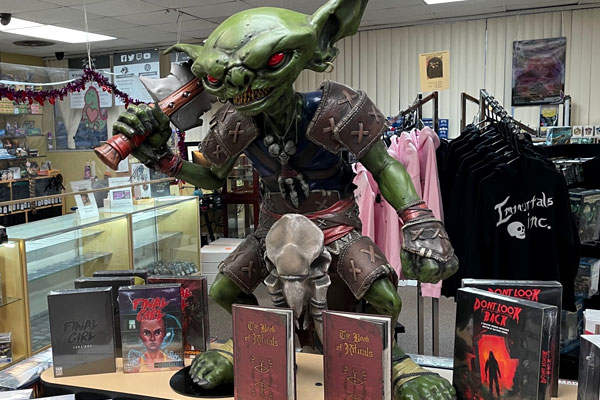 Join Our Discord Server!
Join our Discord Server to receive news, updates, events, and special discounts and offers.
What We Offer
We have daily events going on for everyone. We host many different types of events in our clean family oriented store that's perfect for the casual gamer. Below are just a few of the different types of ammenities that set us apart from the rest.
Magic the Gathering
The latest releases and singles available in store and online. We have all your mtg needs Dungeons & Dragons
Adventurers League and games being run 3 times a week. Ask about our DM program
Events
Every night of the week we have events scheduled. Find what's right for you Board Games
All the latest releases and a demo library that is open to all customersto use in store.