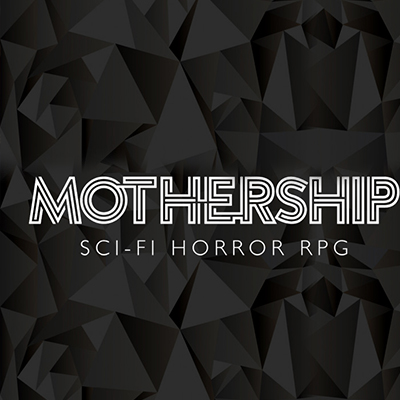 Podcast EP91: Mothership RPG
Nate takes us deep into the dark world of MOTHERSHIP RPG, a world where space travel is not fun and you don't always win in the end.  MOTHERSHIP RPG is a stand-alone Sci-Fi Horror game from the TUESDAY KNIGHT GAME company.  The rulebook is small and affordable and already has several supplements for the game.   If you are a fan of ALIENS,  SERENITY or any 1970's dark science fiction this is the game for you.
Give us a listen and see if this is something you would enjoy.
Music by: Skitter, 'Succubus' from the album Through the Dirt.
All our podcast have corresponding video cast to go along with them.
Products talked about on the podcast can be seen on each vidcast.
Have a topic request? Get in touch with us in the field below!

Have questions about the episode? Drop us a line or connect with us on Social Media!
Like what you hear? Consider donating to the podcast & help us make more episodes. Or join us on Patreon!
Carlos is part-owner of the store and is currently in charge of purchasing inventory and making sure all the events at the store are scheduled.