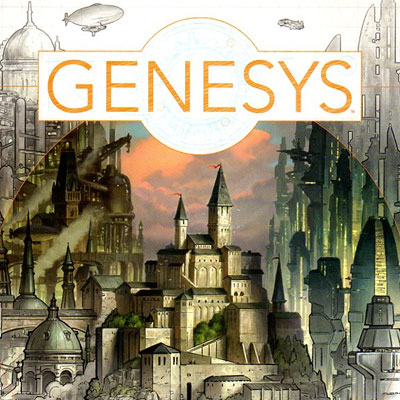 Podcast EP85: Genesys RPG
Carlos is joined by special guest John Dunn from Melior Via game company to discuss GENESYS RPG from Fantasy Flight Games. GENESYS is a sort of 'generic' RPG that allows you to use a variety of settings.
Using nearly the same dice and core mechanics from their Star Wars RPG, Fantasy Flight Games offers and easy to get into and open world RPG system that can be used by new and old players alike.
Thinking of picking up Genesys and other supplements? Make sure to check out the DriveThruRPG Affilate Link for Melior Via and show them some support.
Music by: Skitter, 'Succubus' from the album Through the Dirt.
All our podcast have corresponding video cast to go along with them.
Products talked about on the podcast can be seen on each vidcast.
Have a topic request? Get in touch with us in the field below!

Have questions about the episode? Drop us a line or connect with us on Social Media!
Like what you hear? Consider donating to the podcast & help us make more episodes. Or join us on Patreon!
Carlos is part-owner of the store and is currently in charge of purchasing inventory and making sure all the events at the store are scheduled.