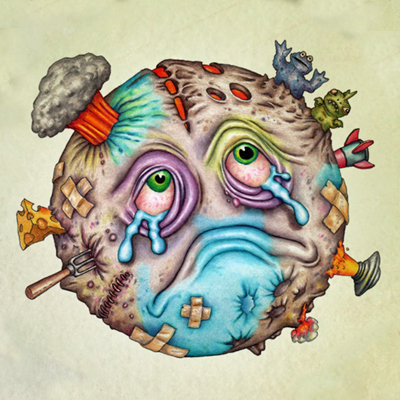 LOW LIFE RPG – the game from the insane mind of Andy Hopp allows you to play in the far future where mankind has left and all his refuse has come to life. Play the Twinke or poo that you always wanted to be.
Carlos and Nate talk about the core game using the Savage Worlds system.
Music by: Skitter, 'Succubus' from the album Through the Dirt.
All our podcast have corresponding video cast to go along with them.
Products talked about on the podcast can be seen on each vidcast.
Have a topic request? Get in touch with us in the field below!

Have questions about the episode? Drop us a line or connect with us on Social Media!
Like what you hear? Consider donating to the podcast & help us make more episodes.  Or join us on Patreon!
Carlos is part-owner of the store and is currently in charge of purchasing inventory and making sure all the events at the store are scheduled.
Carlos M. Robles