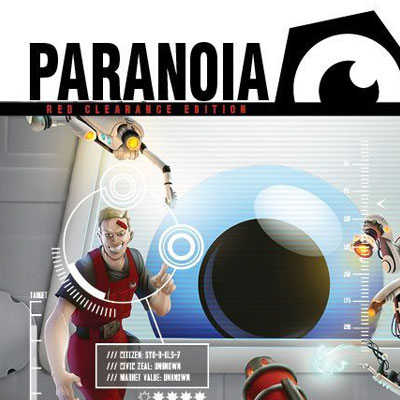 Podcast EP71: Paranoia RPG
Do you feel like someone is watching you? Do you feel like every task given to you is impossible or made to fail?
Perfect, you are ready to play PARANOIA RPG. Join Carlos and Nate as they review the latest incarnation of the classic RPG PARANOIA from Mongoose Publishing. In a future where an insane computer runs your daily life and you hope that you don't run out of clones before the mission is complete, you must prove you are not a conspirator and working against your fellow players. Perfect for a one shot or short campaign.
Music by: Skitter, 'Succubus' from the album Through the Dirt.
White Dwarf Magazine
Judge Dredd: Cursed Earth
Resident Evil 2 Board Game
Forbidden Lands RPG
All our podcast have corresponding video cast to go along with them.
Products talked about on the podcast can be seen on each vidcast.
Have a topic request? Get in touch with us in the field below!

Have questions about the episode? Drop us a line or connect with us on Social Media!
Like what you hear? Consider donating to the podcast & help us make more episodes.  Or join us on Patreon!
Carlos is part-owner of the store and is currently in charge of purchasing inventory and making sure all the events at the store are scheduled.
Carlos M. Robles